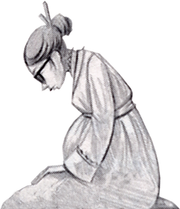 Kit Snicket is one of V.F.D's bravest volunteers. She appears in the 11th, 12th and 13th books. Kit gives birth to a child on the island. Kit dies but the Baudelaires take care of her daughter and name her after the Baudelaire mother. In the 12th book she gives the Baudelaires their conceirge disguses in order for them to act as flaneurs at the Hotel Denouement, the last safe place.
Ad blocker interference detected!
Wikia is a free-to-use site that makes money from advertising. We have a modified experience for viewers using ad blockers

Wikia is not accessible if you've made further modifications. Remove the custom ad blocker rule(s) and the page will load as expected.